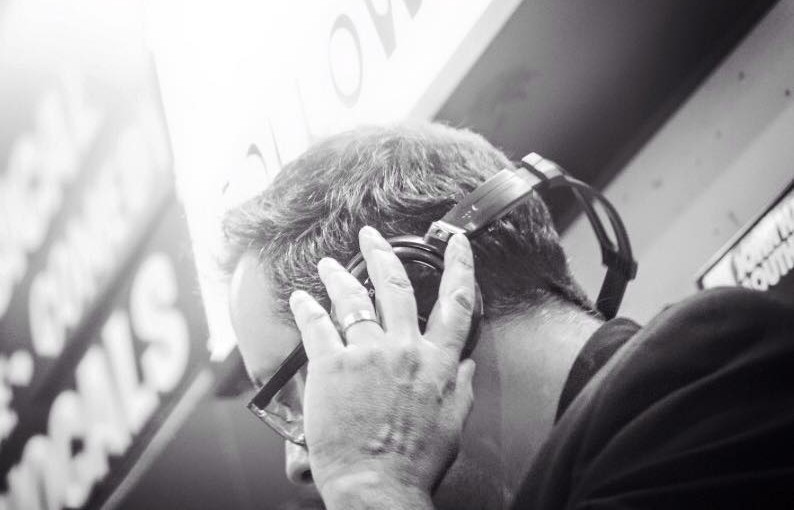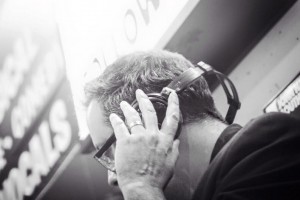 Thanks to everyone that read and commented on my inaugural post.
Just to recap, I was talking a little bit about why we listen to the music we do.   Obviously, this is a very VERY subjective thing.   So be it.  There's enough good music to go around for several life times.  Soak it up.  Get into it.  DIG IT!
Since my first post, I've gotten a lot of questions about what I've been checking out lately.  What's been getting constant rotation on the ipod, cd player, computer…   It's fairly wide and varied and I hope it gives those that have asked, and those that are reading a sense of what I'm digging on at present and perhaps inspires you to go out and drop some bread at Amoeba or your favorite online music purveyor.  This might not be a typical music review post… and that's fine.  I don't want to tell you everything… I'd rather just give a glimpse to start and then have you go on your way to check things out and see for yourself.
Llhasa de Sela – The Living Road
http://llhasadesela.com
I am only sorry to have heard about Llhasa de Sela when NPR was airing her obituary – lost to cancer earlier this year.  I was gobsmacked when I heard it. English, French, and Spanish vocals.  Amazing arrangements.  Beautiful sonics. Her songs are these amazing vignettes.  These little movies.  Brilliant.  Stand out tracks for me include "Soon This Space Will Be Too Small", "Con Toda Palabra", and "Para El Fin Del Mundo O El Abo Nuevo".
I usually have a problem listening to music in languages other than English.  I have only a rudimentary understanding of Spanish and only slightly more of a handle on French.  However, with this music, it doesn't matter.  I'm just lost in this lovely scenery.
Her last album, simply titled "Llhasa" is just as amazing.
Refused – The Shape of Punk to Come
www.officialrefused.com
Hailing from Umea, Sweden, this band only lasted from 1991-1998, but in that time, they created the blue print that so much of modern hardcore punk is based on. Their opus, "The Shape of Punk to Come" is 12 tracks of some of the most adventurous, intelligent, and crushing music I've heard in a long time.
"They told me the classics never go out of style but they do… they do… somehow baby, I never thought that we'd do too."  And so it begins.
The breakout single from this album was the track "New Noise".  Here's a link to check out:  http://www.youtube.com/watch?v=K8MkVIe9xGc
The thing about this album is that I got told about it a while ago by a good friend and great drummer named Dave Elitch.  I checked it out a couple of times but never really gave it a focused listen until about 2 weeks ago.  Since then, it's been on near constant rotation.
Stand out tracks for me include "Bruitist Poeme #5", "The Apollo Programme Was a Hoax", "Liberation Frequency", and "New Noise".
This is not your kid brother's punk rock.  This is an amalgam of punk rock, art rock, noise, post-punk, hardcore… but really what do these labels mean?  They are a convenience.  A simple marketing tool for people not interested in doing the work to check stuff out.  I'm sorry I took so long to dig into this.  It's absolutely riveting.  People coming to this album now have a lovely bonus.  A 3-disc set that includes a live show from their home town of Umea, and a dvd documentary of the bands demise simply titled "Refused Are F!@$ing Dead".   Get this album NOW.
Tod Dockstader – Aerial #1, #2, #3
www.subrosa.net
This is the composer I referenced in my initial blog post.  I won't go into much more about what music concrete is (check out the first blog post for more information).  I will say this about Dockstader – the idea of using shortwave radio transmissions for his sound palette is an amazing idea.  The sounds are so unearthly, which I guess kind of makes sense since, when you think about it… he is capturing sounds that are the remnants of the big bang.
I won't say that this is easy music to listen to.  To call it music in the traditional sense still works for me though.  It does have themes, it has movement, it has an emotional content… it isn't just noise.  I can appreciate, however, where someone might feel that.  This is music that reveals itself over time and it is a challenge to initially get into it.  We don't hear bassoons or cellos or tympani… but you do hear these intriguing sounds that, in many cases, are surrogates for the real thing.
I described Dockstader's music to someone like this: "Imagine it's 3am, you're up reading or writing or whatever and along with the humming of traffic, the crackling of electrical transformers, and the creaking of building floor boards, etc… you hear from an adjoining apartment these sounds.  These strange sounds like you're in a 50's B-grade sci-fi flick."  I got a strange look, but that's what my initial reaction was.
This is very adventurous and challenging music.  For those that are into this sort of thing, you will find a very interesting set of 59 compositions (over 3 cd's) that make you reconsider what music can be.
Philip Selway – Familial
www.nonesuch.com/artists/philip-selway
Radiohead's wonderfully transparent drummer is also a fine songwriter and singer and this, his first solo release, is a really lovely and melancholic set of songs.
This doesn't sound like Radiohead, but it does have elements of the band that Selway has called home base for well over 20 years.  It is wonderfully engineered and produced and includes performances by Wilco members (and fellow Nonesuch label mates) Pat Sansone and Glenn Kotche as well as Sebastian Steinberg and Lisa Germano.  All of the performances are thoughtful and spot on.
Stand out tracks include the opener "By Some Miracle", and "The Ties That Bind", and "The Simple Life".
While I can't wait to hear the new Radiohead album, "Familial" doesn't disappoint at all.  I look forward to hear his next efforts.
Nels Cline – Dirty Baby
www.nelscline.com
I don't even know where to begin when it comes to Nels Cline.  I've been a fan of his music ever since college where I stumbled upon some of his early recordings and collaborations with other Los Angeles new music staples like G.E. Stinson, Steuart Liebig, John Fumo, and twin brother Alex (I'm proud to call ALL of these fine folks friends, collaborators, and co-conspirators… but I digress).
Maybe you know about him from his guitar goodness spun for Wilco.  Cline's solo work however is just as compelling.  Full disclosure, I am a HUGE fan.  That said, I would hope I have enough objectivity to say that his stuff is always well composed, well played, well engineered.  On "Dirty Baby", the bar has been raised.
"Dirty Baby" is a collaboration with painter Ed Ruscha and poet David Breskin.  There is a deluxe edition that I got that includes not only the two Cline music cd's, but also an additional two cd's of Breskin's spoken word 'ghazals' and a full color book of Ruscha's paintings and prints.
As I poured over the book of prints and poems and listened to the two cd's of music, I was struck with how well everything worked together.  During the recent Angel City Jazz Festival, this collection was debuted and I'm only sorry I wasn't there to witness it in person.
The two cd's include 'Nels Cline Singers' members Scott Amendola and Devin Hoff, as well as Jon Brion, Bill Barrett (chromatic harmonica), Wayne Peet (keyboards), Brad Dutz (mallet percussion and frame drums), Vinny Golia (flute, clarinets, saxaphones), Jeremy Drake (guitars), and twin brother Alex (percussion) among many others.
This is some of the best music I've heard this year and the sumptuous deluxe edition is a fantastic collector's item that I will be proud to show off for years to come.
David Sylvian – Manofon
www.davidsylvian.com
David Sylvian reminds me very much of David Bowie in certain ways.  Both have reinvented themselves over time and always stayed current and fresh and intriguing.  I first came to know about him (and his Japan band mates Steve Jansen, Mick Karn, and Richard Barbieri) with their project and album 'Rain Tree Crow' – their last album  as the group that began as 'Japan' (one of the few times I will say thank goodness for contractual obligations).  Since then, Sylvian's solo efforts have been sweeping and adventurous and a open book of everything from marital bliss to the eventual demise of his relationship with Ingrid Chavez and everything in between.  Since starting his label Samadhi Sound he has brought together a wonderful roster of artists and allowed himself to produce music that is as unique as he is.
Manafon shares some similarities with Dockstader's work.  The soundscapes created are otherworldly and are a very stark canvas on which Sylvian paints his lyrics with his distinctive voice.
The album's final piece, the title track 'Manafon' is intense and dark… a man slowly losing his mind 'who doesn't speak in his own tongue… he bears a grudge against the English… the tune to which his songs are sung.'  It never builds much beyond a droning mezzo forte but that tension is at the heart of this track.  The album's opener 'Small Metal Gods' is a sharp rebuke – a turning away of the eastern religion and philosophy so central to him in previous years, "small metal gods from a casting line, from factory in Mumbai.  Some laborer's bread and butter…"
Like the 'Blemish' album before it, 'Manafon' offers well composed sonic landscapes and couple them lyrics that are cutting and melancholy.